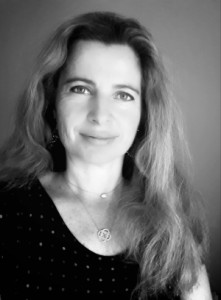 Voir l'artiste
Type d'œuvre
Œuvre unique
Technique
La peinture : art intemporel…
Un des sept arts, la peinture fait penser de facto aux tableaux exposés dans les plus prestigieux musées, à l'instar de la Joconde de Léonard de Vinci. Or, elle est une forme d'art intemporelle qui a su remarquablement traverser les époques, aussi bien avant Jésus-Christ que la Préhistoire, l'Antiquité, le Moyen-Âge ou la Renaissance. Si être peintre n'avait rien de gratifiant, aujourd'hui sa démocratisation a fait des petits peintres de l'ombre des artistesprotagonistes de la société. Peinture à l'huile, acrylique, aquarelle, pastelle ou technique mixte, la peinture subjugue sous toutes ses formes.
En savoir plus
Dimensions
L. 50 x H. 70 x P. 2 cm
Œuvre signée par l'artiste
i
À la demande
Certificat d'authenticité
i
À la demande
Description
Oeuvre disponible à la vente. Prix = me consulter. Série "Top of the Rock".
Le travail artistique de Bonneau-Marron
Œuvres nouvellement ajoutées