St Julien les villas / France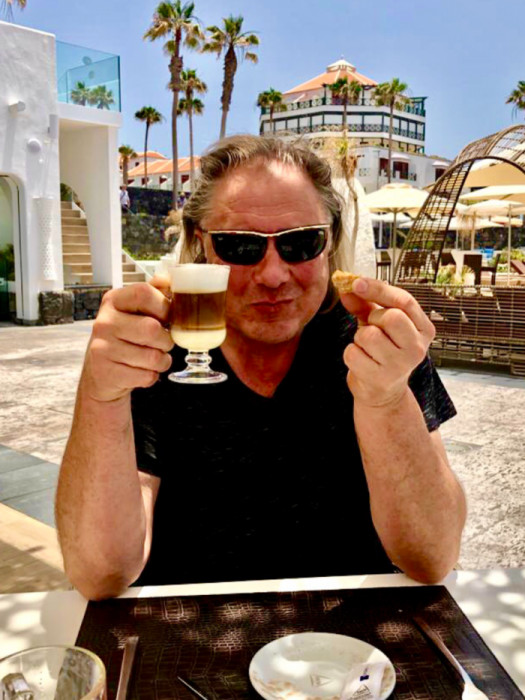 Sylvain Copon FRENCH - AMERICAN ARTIST

Sylvain Copon Artist Born In Champagne France
Education Ecole des Beaux Arts –
Owner Director of Rouge Galerie llc Los Angeles CA.
Galerie de France Coral Gable florida
Gallerie Turenne Troyes France
Gallery Turenne USA Bal Harbor Island Fflorida
Owner Director of Rouge Galerie Beverly Hills
Owner Director of Rouge Galerie Glendale CA .
Owner Director of Rouge Galerie Pasadena Ca .
Owner Director of Le studio du Roi France .
Owner / Director and creator of Galerie Turenne France
Owner / Director C.I.A - "Copon International Arts" France "
Owner Director of Rouge Galerie spring street downtown Los Angeles CA
OWNER/DIRECTOR RGG Red Gypsy Gallery West Palm Beach Florida

Award
​
First place in painting category, City of Beverly Hills CA
Winning Finalist, New York Arts International NY
Honorary exclusive guest artist for Vision of the Mind catalogu
Honorary Artist guest and solo show at The Venetian Hotel Las Vegas, NV
Honorable mention Exhibit at Palos Verdes Arts Center CA
Honorary Guest artist and exhibition at Metropolitan Art Museum Tokyo Japan

Special Artistic Interests

2009. See Copon Painting on TV & Movie : Herro Californiacation - Hi - The office -and more
TBWA CHIAT/DAY, INC Consideration for ABSOLUT VODKA
Campaign. Absolut Copon New York
SWATCH DESIGN Milan Italy - Poppies Series
Live painting in public with Actress Jane Seymour
2006 Poster for the food wine and art festival of Reno NV
Participation of Art Heals Benefit for September 11th Fund
Participation and realization Absente painting
For Crillon Importers ltd Absente - 2002 available 2005

Publication

2010 Participatin Live Painting Nestley
Coquelicot collection, Rouge galerie
Art Network Beverly Hills CA
Art Expo New York
Art Expo Los Angeles
Art 21 Las Vegas
Grammy Awards
Los Angles Times
Los Angeles Magazine
Los Angeles Chinese Times
Beverly Hills Magazine
Book Art Press.
New Art International
Coastline News
Where Magazine, Orange Country California
Vision of the Mind
New Art International San Francisco California
Metropolitan Art Museum Tokyo Japan
L'echo de la Presque ile - France - Reno food wine & art festival poster designer by sylvain copon
Beverly Hills - Brentwood - Santa Monica - Palos Verdes 2005
Abstract catalog Rouge Galerie

List of Gallery, Museum, Distributor & Shows

Nassau County Museum of Art Roslyn Island- New York (2006)
Galerie Turenne France
Maison de la vigne France
Salle Pierre Auguste Renoir Essoyes France
Artlink International Osaka Japan
Art Collection House Tokyo Japan

Fletcher Fine Art Gallery Woodstock New York
I.D Systems New York
Gallery Jopard Charlestone, SC
Griffith Art Gallery Pelham, AL
Museum Ft Lauderdale Miami, FL - Galerie de France Coral Gable, FL
Galerie Turenne France
Marion Meyer Laguna Beach, CA
Bowles.Sorroco, Yarger Beverly Hills, CA

Hansen Gallery Carmel, CA Rouge Galerie Pasadena, CA
Art Effects Polos Alto, CA
Museum of Downtown Los Angeles, CA
Pacific Museum Pasadena, CA
Kahn Gallery Kauai, Hawaii

Art Expo New York New York
Art Expo Los Angeles Los Angeles, CA
Art Expo Las Vegas Las Vegas .NV
Art Expo San Francisco San Francisco.CA
Art 21 Las Vegas Las Vegas, NV

Brentwood Art Festival Brentwood, CA
Pasadena Art Festival Pasadena, CA
Affairs in the Garden Beverly Hills, CA
Ave Maria Fine Art Gallery Ann Arbor.MI
F & B Decoration Inc Brooklink.NY
Collectors Editions Canoga Park, CA
Beverly Hills 1999/2000/2001 Beverly Hills, CA
Body of Art Mt Kisco, NY
Accent & Designs Hyattsville, MDrt Yountville, CA
Micaela Gallery San Francisco, CA
Banbi Papais Murphys, SUITE OF GALLERY

Kavanaugh Art Gallery West des Moines, IA
Vinings Gallery Smyrna, GA
BGH Gallery Santa Monica, CA
MRM Associates Fine Arts Saddle River, NJ
R.Robert Gallery Jacksonville, FL
Summa Gallery Inc New York.NY
The Frame Shop Augusta, GA
Linda Mc Bride Bronxville, NY
Galerie Soleil Rouge La Baule France
Hotel L'hermitage La Baule France

Mervana Northbrook,IL
Designers2 Livingston, NJ
Galerie Rouge New Orleans, LA
Govan Galleries Hackensack, NJ
Art & Home du jour Florissant, MO
Artworldwide 19 E.providence,RI
Executive Interiors Birmingham.AL
Contemporary west Phoenix ,Arizona

Auberge de la comete, Nantes- France -
Romeo's Fine Arts, Lansdale
Pennsylvania The Pinkerton House Portfolio Louisville Kentucky
Art Philadelphia 2003 Pennsylvania
L2 Gallery Florida -
Rouge galerie Beverly Hills,
Interior Sensation Mamaroneck.NY
Poco Andante Inc Osaka Japan
Image Fine CA

Rouge galerie Donwtown Los Angeles
Blue velvet restaurant and lounge Exhibition: 8 Elements of life
"Night Of Art 2008"
RGG West Palm Beach exhibition on site
Aesop's table city of West Palm Beach 2017 summer in paradise
Adopt a Fire Hydrant program city of Lantana 2017.
Démarche artistique
make people happy with real fine art paintins
L'artiste n'a pas d'évènements prévus pour l'instant.
L'artiste n'a pas encore renseigné son parcours.
Le travail artistique de Sylvain copon
Œuvres nouvellement ajoutées