NADEL NADÈGE MICHEL - The artist

Member of the Taylor Foundation
Nadège MICHEL is a painter of abstract pattern.

Born in Lorraine in 1969, Nadège Michel was formed in watercolor and drawing at the Academy of Grenoble.
Listening to music and the world of mountain greatly contribute to the development of his artistic imagination: too intimate to be in a theatrical world, she replaces her feelings through painting.

Having devoted to the development of its cultural animator career, she resumed painting in 2014, while expanding its inspiration to abstract painting. His work is noticed and Nadège is sought by leading professional painters like Maude Vasapolli (Prix de Rome in 2012), who propose to expose Barcelona, Geneva and Belgium.
His technique is the bomb and acrylic: acrylic for its dynamism and fluidity, and the bomb to modernity.
Artists who are particularly inspired Juan Gris, Jackson Pollock, Franz Kline, Henri Michaux and François Archiguille.
Nadège managed the exhibition of the painter François Archiguille Cultural Center Verbier in Switzerland, where she was then host culture.
Preferred themes Nadège Michel based on the nature and feelings.
The titles of his works are evocative: Citadel, La vie en Rose, Flower, Water, Snowflake, Volcano, Mirror, State of Soul … The artist lives and works in Lullin Haute-Savoie.
Photographic montages of photos for the choreographer Odile Gheysens of aerial dance for the in-SENSO Company.
For more information, artist website. Exposition Permanente: Site Monégasque Luxurious Art Collection Giroad: - https://giroad.com/ https://giroad.com/luxury-art/modern-art/art-nadege https://giroad.com/labyrinth https://giroad.com/luxury-art/imbalance Exposition Collective GALERIE ESDAC 2 A rue Irma MOREAU, 13100 Aix-en-Provence du 29 Mai au 23 Juin 2018 http://www.galerie-esdac.com/ EXPOSITIONS 2014 Galerie ARTITUDE : Village Suisse 4, avenue Paul Déroulède 75015 Paris Troisième Salon d'Art Majeur : Galerie de Bois l'épicier (Maulette) Sixième Salon Business Art: Espace Pierre Cardin 1, Avenue Gabriel 75008 Paris Centre Culturel La Pyramide de Marnaz BP 6 74 460 Marnaz Haute-SavoieGalerie Bog-art Bruxelles EXPOSITIONS 2015 Hilton La Défense Paris Hilton Evian-les-Bains Deuxième Exposition Internationale au Château de Franc- Waret Belgique parrainée par S.A.R la Princesse Alexandre de Belgique et Monsieur José Chapellier Centre d'Art et Création Business Connect International Centre d'Art et de Création d'Aulnay sous Bois (France Chine) du 27/01/2015 au 02/02/2015 14 éme Exposition "Sculptures - Peintures" Thiez : 269, rue des Sorbiers 74300 Thiez (Haute - Savoie) EXPOSITIONS 2016 Galerie Art Nature Mâcon Galerie d'Antioche Nernier Gallery Swiss Art Space Lausanne Galerie Ô Evian Hilton Zurich Airport Carlton Lausanne Boutique Hôtel EXPOSITIONS 2017 Parc Phoenix Nice Galerie de l' Hubac Ville de Digne Galerie la Cité de L'Eau Publier EXPOSITIONS 2018 Exposition Collective ESDAC Galerie Aix-En-Provence du 29 Mai 2018 au 23 Juin: http://www.galerie-esdac.com/ Mardi 18 Septembre et 14 Octobre 2018: Galerie Domnine 04200 Sisteron Invité D'Honneur Bernard Garo Luxurious Art Collection Giroad Monaco: https://giroad.com/ Centre Cultural Itchimbia (-ÉQUATEUR) Quito: https://www.tripadvisor.fr/Attraction_Review-g294308-d602303 SALON DE ARTE IBEROAMERICANO. TRUJILLO, PEROU Prix Distinction : Certificat D'excellence délivré à Nadège MICHEL par Madame LIU Yujie, Directrice du Centre D'Art Contemporain Franco-chinois d''Aulnay-Sous-Bois. Illustration de l'Œuvre de Franz Kafka "La Métamorphose":https://www.editions-maia.com/livre/la-metamorphose/
LinkedIn :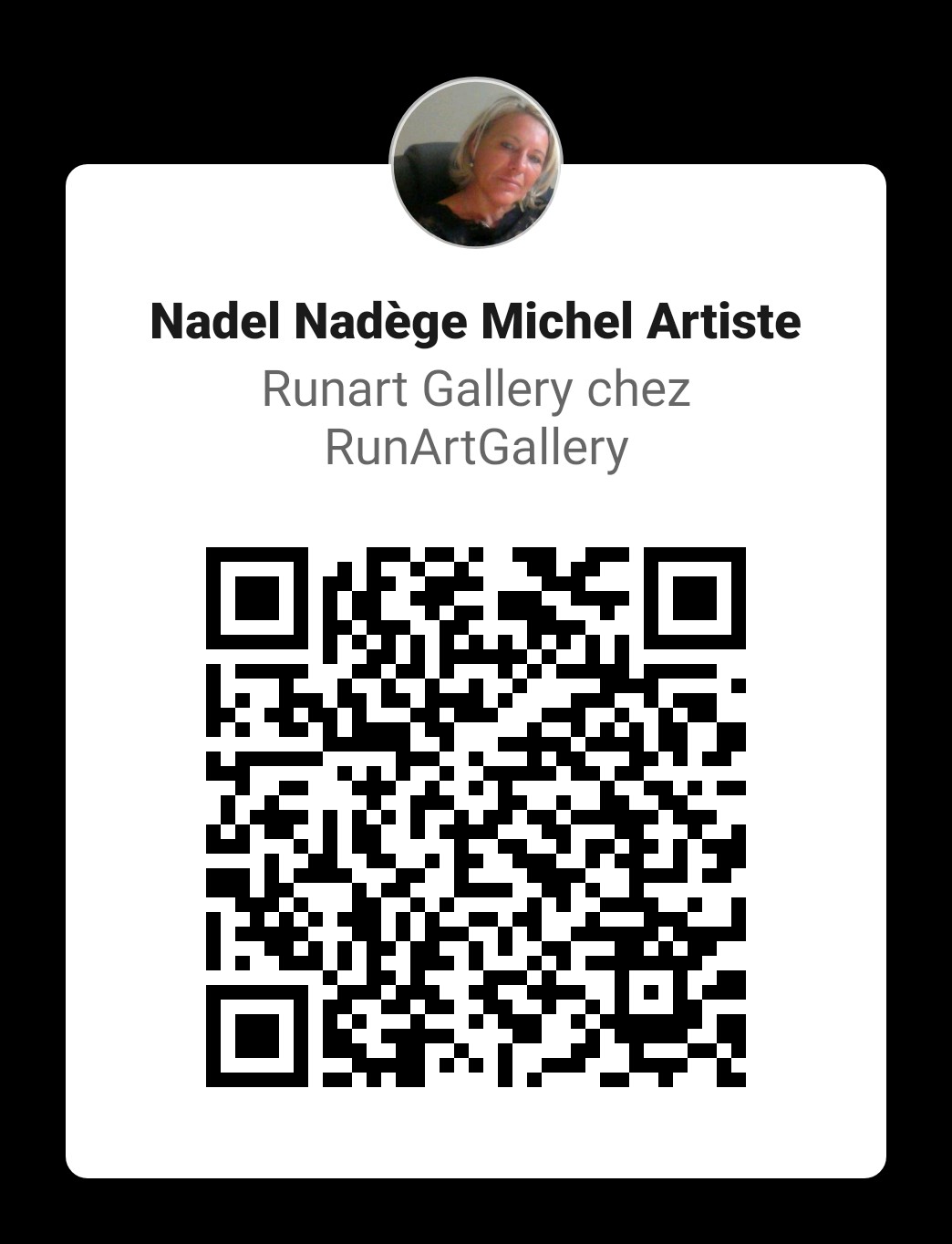 Site internet :